Injury Rehabilitation
Many injured people turn to Martial Arts and Hatha Yoga as exercise therapies to heal injuries, sometimes in conjunction with other treatments, other times as a last resort when all other treatments have failed.
The rehabilitation of injuries can be a depressing affair. Many injuries are slow to respond to therapy; some are beyond the ability of Western Medicine to repair, even with surgery. For the injured person, facing a future where constant pain and impaired movement is a likelihood, a positive daily attitude can be hard to summon.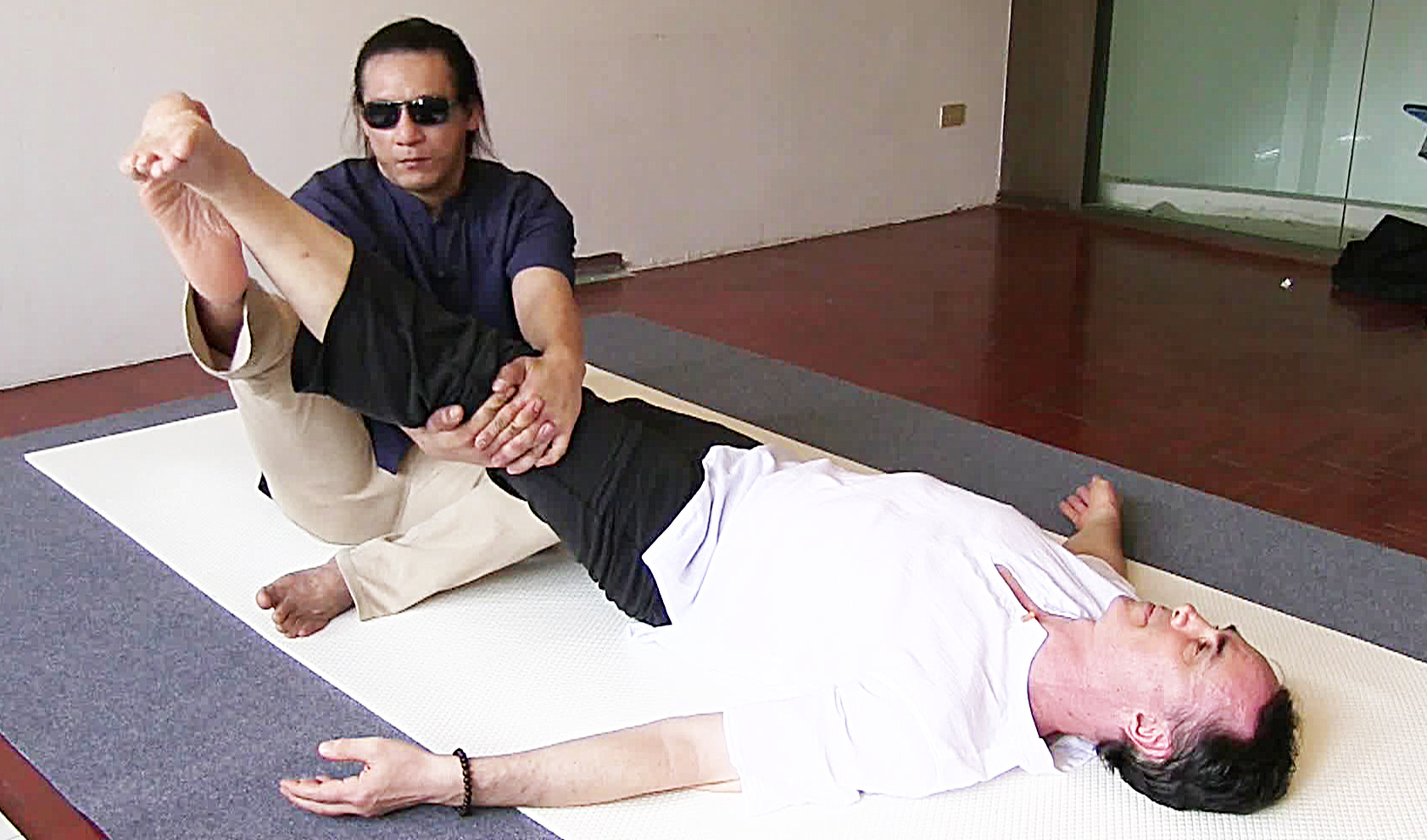 In Thailand, working with the best has led to incredible advances in healing. "Blind Style Thai Massage" has proven to be the most effective of all of the various bodywork types at healing serious structural injuries.
We have had our share of injured people come to the studio, many as a last resort after seeing a multitude of specialists. Much to their surprise, most make significant gains, if not completely heal. All it takes is expertise in using these arts as healing tools.
However, even Tai Chi and Hatha Yoga can be limited in fully healing an injury in many cases. Neither have the capacity to undo serious scar tissue adhesions of a more complicated/reaggravated injury. Their real strength is in correcting peripheral nervous system dysfunction in injured ares, but sometimes this is not enough to make a full recovery.
The Blind Style of Thai Massage that I am authorized to teach in this country is unparalleled in healing all kinds of injuries. Using this treatment therapy in conjunction with Chi Kung, Tai Chi, and Hatha Yoga as rehab exercises makes the healing of even the most serious structural injuries possible.
As someone who has had sciatica, a hip pointer, a hyper-extended shoulder, neck spasms, knee injuries, and a severely sprained wrist, I know how serious injuries can make life miserable.
As someone who has healed all of these injuries using Thai Massage, Yoga, Tai Chi, acupuncture, and/or bodywork, I know how empowering it is to overcome an injury that threatens to disrupt our everyday activities.
Don't be afraid to try.
I can say with total confidence that the Blind Style of Thai Massage is extremely effective in healing all kinds of structural injuries. My guarantee to back this up is quite simple:
You don't have to pay me unless you feel improvements in your condition.
Please consult my reviews on Google+ by clicking on the below link: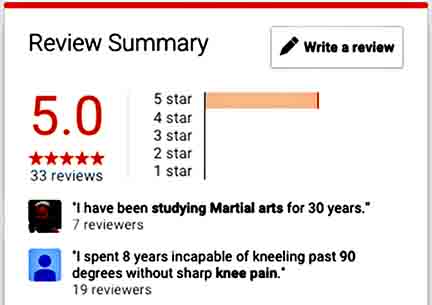 Email me to make an appointment. It may be the best email that you ever send.